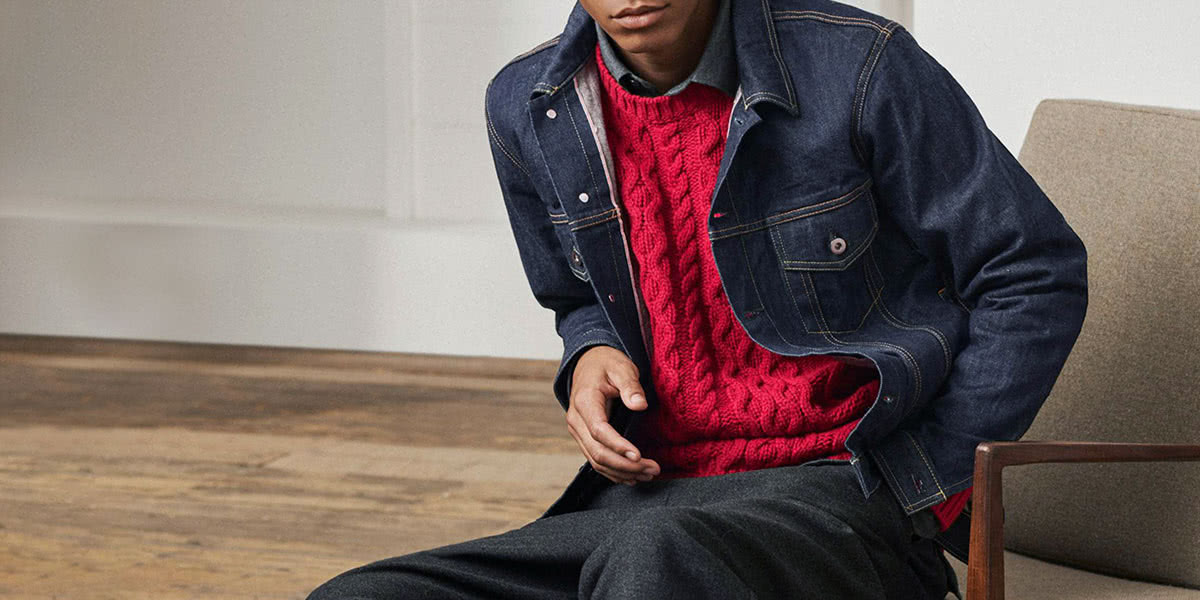 Casual dress code for men is perhaps men's best chance to express a true sense of personal style.
Whether you prefer something sleek or rugged, upscale or down-to-earth, men's casual wear is an open invitation to dress in what feels most comfortable to you.
Rather than focusing on formalities, dressing casually is about finding the right balance between comfort, individuality, and style – think fashionable yet functional outfits.
Ripped jeans can be worn for a dressed-down casual style
Keeping it casual
The freedom and flexibility of the casual dress code can be a little overwhelming. Most men will thus tend to retreat into the default foolproof outfit: jeans, t-shirt and a cool pair of sneakers. But you will see later in this article that there are more subtleties to spice up your casual look.
We know, understanding all of the style nuances can seem daunting which is why we decoded some of the most common dress codes for men (goodbye sartorial nightmares!), starting with the most casual and working our way up to the most formal.
This article is part of a style series covering the 5 essential dress codes men can be required to wear:
Casual style
Chris Pine's dressed-up casual style
The modern casual look for men
Welcome to our 2020 casual look guide for the modern man. We've broken down this guide into several sections. You can skip to the part that's most important to you right now if you want.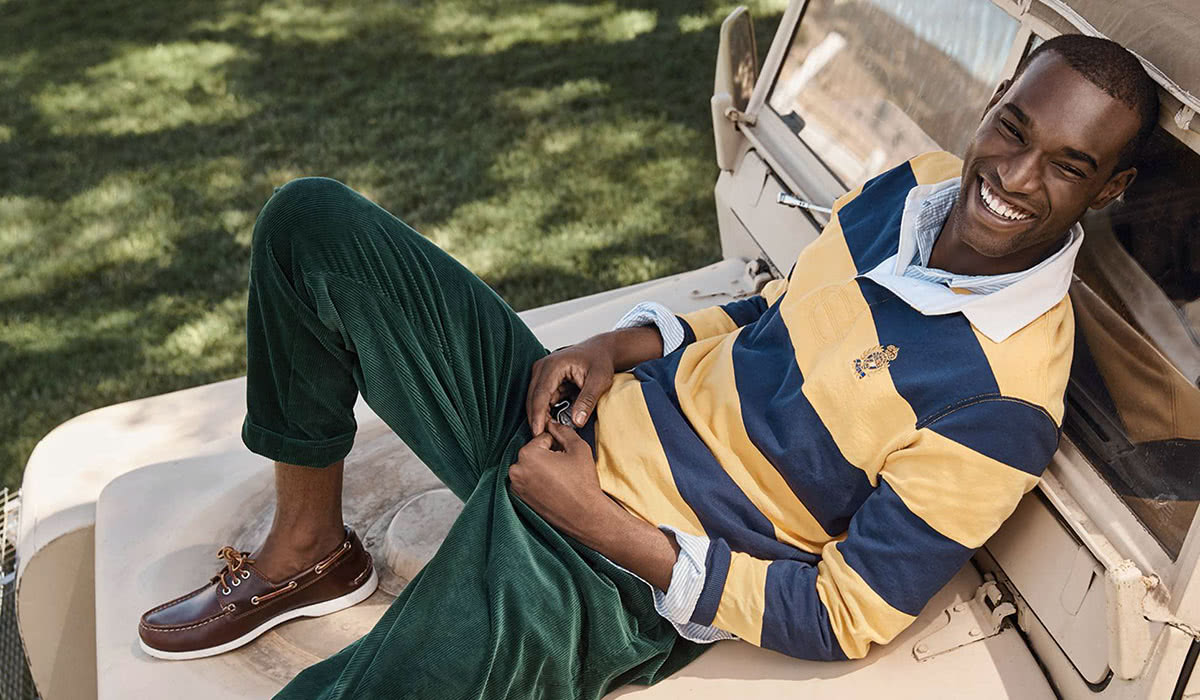 What is the Casual wear?
Not a specific dress code per se, Casual wear is loosely defined as "anything traditionally considered inappropriate for more formal occasions."
Casual wear is relaxed, with the right amount of elegance and laid back and suited for everyday use. Casual clothes typically blend personal comfort and individuality – since you have to mix and match different garments to create your unique look.
Experiment and discover what works best for you. You can, quite literally, wear what you want (except maybe if you are thinking of running errands in your couch potato wear).
If there are no strict rules and few limits, there still are style guidelines for Casual clothes worn outside of the privacy of your home, however.
Whether you choose to keep it simple or are feeling a little adventurous, Casual can be interpreted slightly differently depending on the situation and venue. This leaves you with the difficult task of figuring out what to wear to find the sweet spot between overdressed and underdressed.
When in doubt, you should always subscribe to the golden rule that it's always better to be overdressed than to be underdressed whatever the occasion may be.
A simple casual shirt can easily uplift your look
Casual men wardrobe basics: 26 essentials items to perfect your look
The Casual style is very much influenced by trends, from high street to high end. But if you want to future-proof your casual wardrobe, there are a few timeless pieces that every man should own.
Casual wear usually revolves around a set of basics and classic essentials that form the building blocks of your personal style.
From casual pants like well-fitted jeans or chinos to casual button-down shirts and sneakers, we've round-up here those essentials that you can mix and match to maximise the potential of your wardrobe staples.
We have picked two examples of each item—one luxury option for the man who doesn't mind paying a premium to elevate his style, and one budget-friendly and nevertheless stylish alternative.
1. Denim jeans
The backbone of the casual outfit since the 1950s, great fitting jeans can easily be dressed up or toned down.
If you want to project a more polished appearance, opt for a quality pair of jeans in straight-leg styles and a dark wash.
For a more laid-back, off-duty look, go for cuts in lighter hues. Whatever style you choose, denim is always a failsafe go-to style that you can take in many different directions.
ACNE STUDIOS
Dark Navy Denim Jeans
LEVI'S
501 Original Straight Jeans
2. Casual T-shirts
Inherently casual, T-shirts are an essential part of any man's basic wardrobe. The humble T-shirt is easy to wear, subtly stylish and as versatile as it gets – it can be worn with anything, even dressed-up tailoring.
For your T-shirt, the rule is to keep it simple. Opt for classic crew-neck cotton T-shirts in plain colours. White, navy, black and grey are good starting points.
You can spice up your casual outfit with some bold patterns, styles and designs if you want. But always make sure to find the right fit for your body type. You want a T-shirt that hugs your body but doesn't look like a second skin. There is nothing worse than unflattering cuts.
REIGNING CHAMP
Ring-Spun Cotton-Jersey T-Shirt
CHAMPION
Men's Classic Jersey T-Shirt
3. Polo shirts
One level of formality above the T-shirt, the Polo shirt is another essential in your wardrobe.
You can't go wrong when dressing casually if you combine a premium pair of jeans with a polo shirt. You don't need to spend a lot of money on a good polo shirt but you do need to make sure that it fits your body type.
That said, there are a few premium polo shirts that are absolutely beautiful with high-quality materials and cut. So if you want to spend more on a luxury polo, you absolutely can.
TOM FORD
Garment-Dyed Cotton-Piqué Polo Shirt
U.S. POLO
Men's Modern-Fit Short Sleeve Polo Shirt
4. Casual shirts
Casual long- or short-sleeved shirts are essential when you want to look a little sharper. For a more relaxed look, you can unbutton and roll the cuffs.
Just like for your T-shirt, start building up your shirt wardrobe with the essential colours. A white classic shirt is a foundation. Make sure that the collar looks good when left open to the third button but also when fully buttoned up.
POLO RALPH LAUREN
Button-Down Collar Cotton-Piqué Shirt
GOODTHREADS
Slim-fit Long-Sleeve Solid Oxford Shirt
5. Chinos
Chinos are an excellent style item to mix things up from time to time. The same upper outfit worn with chinos instead of your jeans will instantly change your overall appearance.
Invest in the right cut in classic colours such as khaki, navy and beige which are easy to match. Comfortable and stylish, chinos also can help you achieve a smart casual look. Chinos are also perfect for occasions with ambiguous dress codes, especially the smart casual and business casual styles.
POLO RALPH LAUREN
Slim-Fit Stretch-Cotton Twill Chinostion
IZOD
Flat Front Straight-Fit Chinos
6. Casual knitwear
Casual knitwear is another perfect item to mix things up from time to time. Both stylish and easy to throw on, knitwear is a basic essential of any man's casual wardrobe.
Wear your casual knitwear as an outer layer or underneath a lightweight jacket. Opt for a cut that works well both with your shirts and T-shirt to give you more combination options.
POLO RALPH LAUREN
Shawl-Collar Ribbed Mélange Cotton Cardigan
IRISH ARAN KNITWEAR
100% Irish Merino Wool Men's Shawl Neck Cardigan
7. Casual jackets
A lightweight jacket is a fashionable finishing touch that can add plenty of individuality to a relaxed look. It's one of the items in your wardrobe that will stay with you for years, so it's worth investing in a high-quality model. We like jackets so much that we dedicated an entire guide to men bomber jackets.
Our advice is to stick to the classics that won't go out of style after six months.
BURBERRY
Padded Shell Bomber Jacket
ADIDAS
Essentials 3-Stripe Tricot Track Jacket
8. Hoodies
A streetwear staple, the hoodie is a great layering piece to keep you warm or add an edgy attitude and athleisure vibe to your casual outfits. Pair it with something sleek for a modern look. To avoid looking sloppy, go with premium fabric and finishing and pair your hoodie with sleek pants.
MASSIMO ALBA
Wool And Cashmere-Blend Hoodie
GILDAN
Heavy Blend Hooded Sweatshirt
9. Casual footwear
It's important to put your best foot forward even when dressing casually. Luckily, the luxury sneaker market has seen astounding growth over the past few years with new high-end sneakers being released every month. Check our in-depth guide to men sneakers to help you find the perfect pair.
For a 'classic' look, wear white sneakers that can be worn with virtually every style – go for leather if you want a more polished look.
Don't limit yourself to sneaker only, however. There are many other casual footwear alternatives such as boat shoes, desert boots and loafers for smarter looks.
GUCCI
Ace Watersnake-Trimmed Leather Sneakers
NEW BALANCE
MX 608 Leather Sneakers
10. Cargo and Bermuda shorts
Depending on the occasion and climate, a pair of cargo or Bermuda shorts can be appropriate. They should be in high-quality fabrics and fit you well. Even if the occasion is relaxed enough to wear shorts, make sure that you don't look sloppy.
Caution: shorts can easily look underdressed in the wrong context.
MR P.
Garment-Dyed Cotton-Twill Bermuda Shorts
UNIONBAY
Men's Survivor Belted Cargo Short
11. Accessories and accents
Accessories are perfect to add a touch of personality to your casual outfit and enhance your overall look. You can stay consistent with accessories that will support your look or go completely in the opposite direction to create your own unique style. Think a high-end watch with your most casual outfit or a dressed down belt with your premium denim.
J.CREW
Dark-Brown Glossed-Leather Belt
LAVEMI
Leather Dress Belt with Automatic Buckle
TIMEX
Weekender 38mm Watch
BOTTEGA VENETA
Intrecciato Leather Billfold Wallet
7 Pro style tips and basic principles to rock the casual look
We've reached out to a panel of expert stylists and fashion advisers to ask for their recommendations on the casual dress style. Here are their tips to help you look great when dressing casually:
Start with your goals. This will form the backbone of your style. Do you want to project an air of assurance? Do you want to show that you care about an occasion and dressed up accordingly? Or do you prefer to prioritise comfort first and foremost?
Dress accordingly. Pick an outfit that will help you achieve your goals.
A few timeless items are worth investing more in. Some items in your wardrobe won't last for more than a season. You shouldn't spend too much on those. But others will stay with you for years. That's the case with a premium bomber jacket, high-end sneakers, or a luxury watch, for example. Decide which pieces you want to keep and invest in quality over quantity.
Cover your bases. When starting to build up your wardrobe, begin first with neutral colours such as black, white, navy, tan, grey and brown for your outfit. Those are all easy to mix and match and will never go out of fashion.
Elevate and personalise your look with a one or two items. Once you have the foundations of your style in place, you can add your own personality to your outfit by playing with luxurious fabrics such as silk or cashmere and bolder colours. These should be reserved for your accessories such as your belt, watch strap, socks, etc.
Consider the occasion before selecting your casual outfit. Whatever your own personal style is, you should always pay close attention to your environment and social context. Understand what is expected and then design your outfit according to your goals.
Always look for the right fit. There is nothing more saddening than seeing a man pulling out the right style with the wrong fit. It will completely ruin your efforts if your clothes are overly tight and uncomfortable or too baggy and sloppy. If you invest time defining your style, make sure that the execution is right.
Casual beachwear doesn't have to be sloppy
5 casual fashion brands to know in 2020
When shopping for new clothes, you should always decide first what you want and then look for the best items to complete your look. We don't recommend that you start by picking a brand and then aimlessly browse through their collections.
That said, there are a few selected brands that our style editors tend to favour over others. Those are the brands that offer superior quality for the right price and never seem to disappoint us.
It's important that you know which brands you can trust when shopping online so you don't waste time or money. Check also our list of the 15 most popular luxury brands of the year for more inspiration.
Here is our selection of the 5 best casual attire brands for men.
1. Polo Ralph Lauren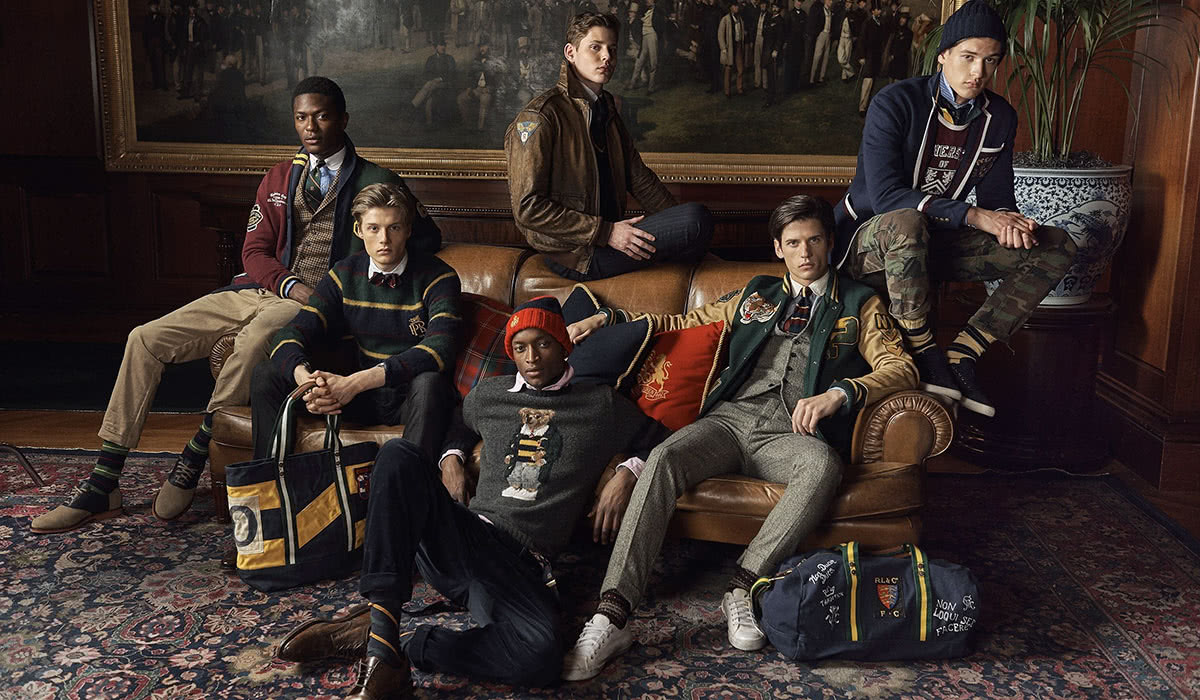 Polo Ralph Lauren is the quintessential premium American casual style brand. The designer brand delivers superb quality with long-lasting items. From their iconic Polo shirts to their relaxed chinos, every piece will elevate your style.
2. Tom Ford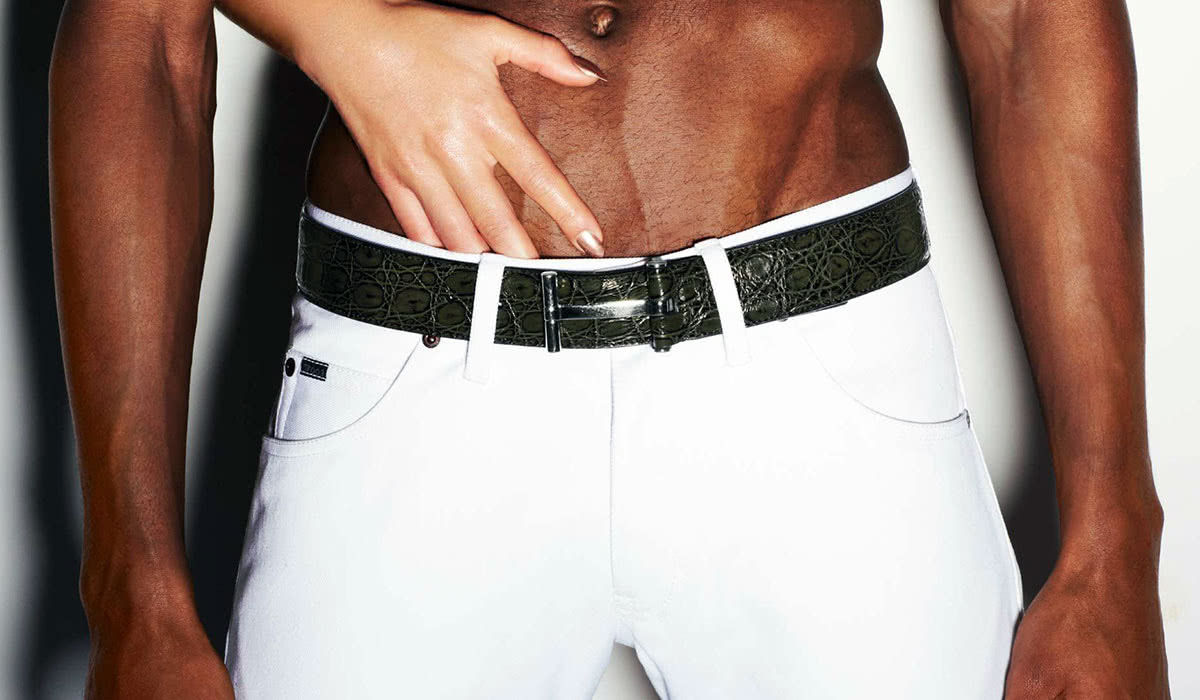 Tom Ford stands for the ultimate mix of bold design and refined fabrics and materials. Add a few high-end pieces from Tom Ford's collection to your wardrobe to instantly upscale your look.
3. Nike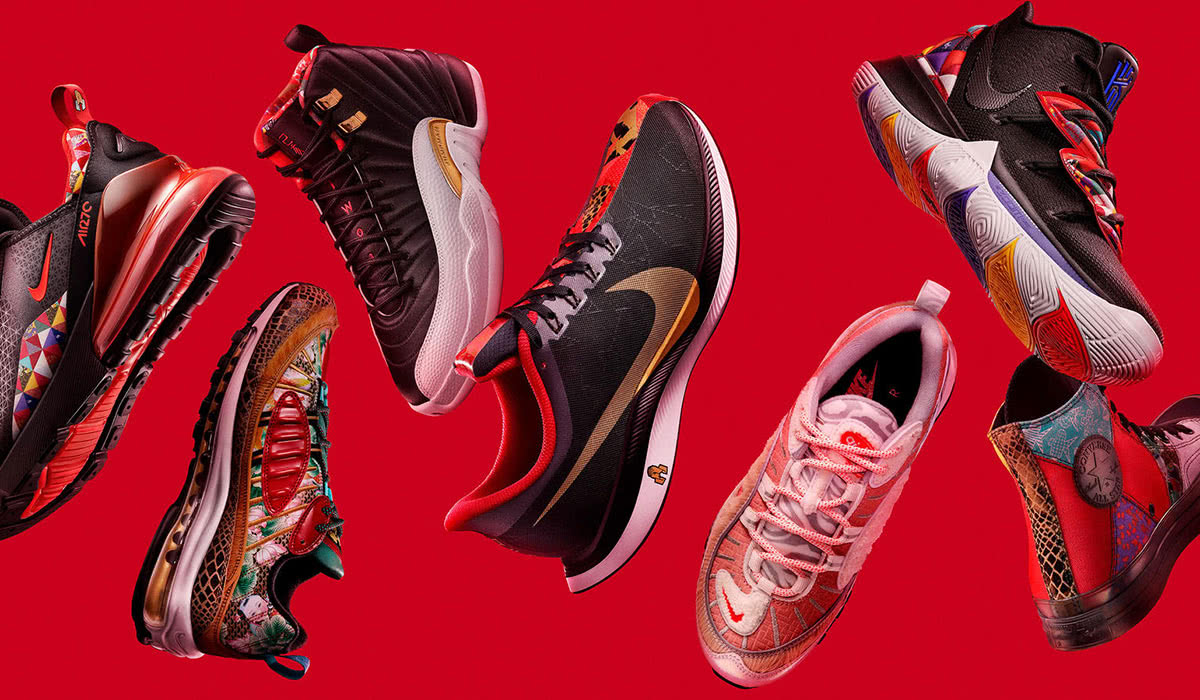 Iconic sportswear brand Nike is upping its fashion game with athletic innovation and timeless premium design. Discover their luxury collaboration capsules to add some wow to your wardrobe.
3. J.Crew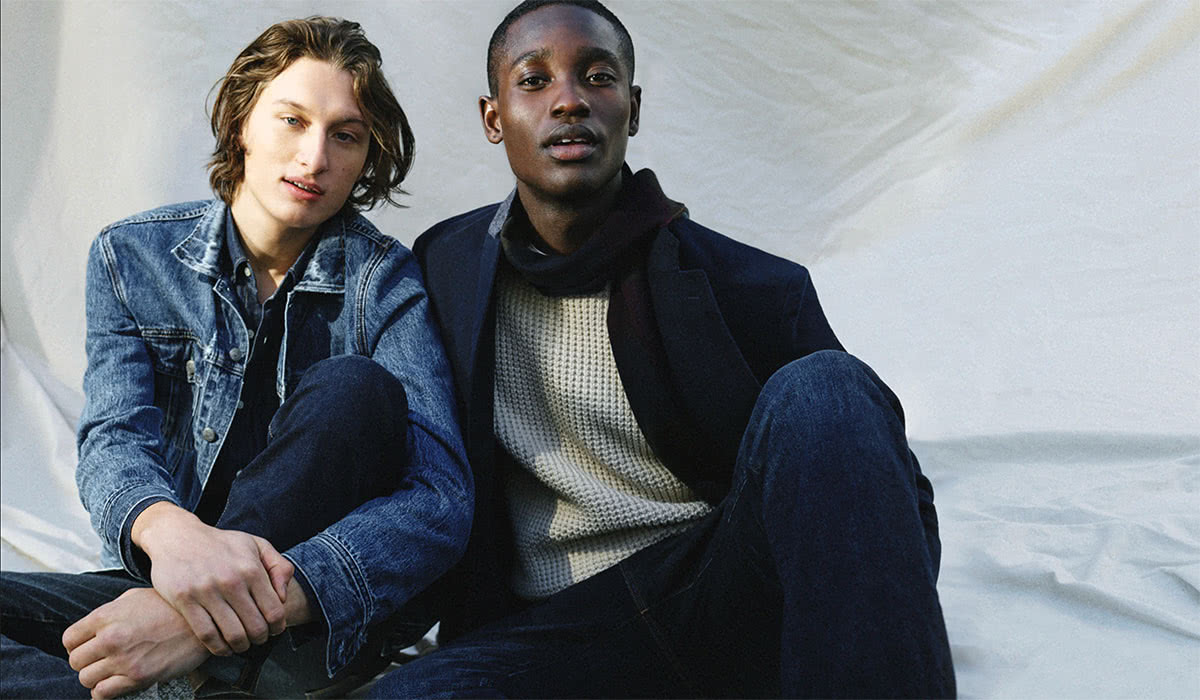 J.Crew offers easy-to-wear modern style staples with high-end finishing without breaking the bank. No wonder the low-key luxury brand is winning legions of fans across the world.
5. Adidas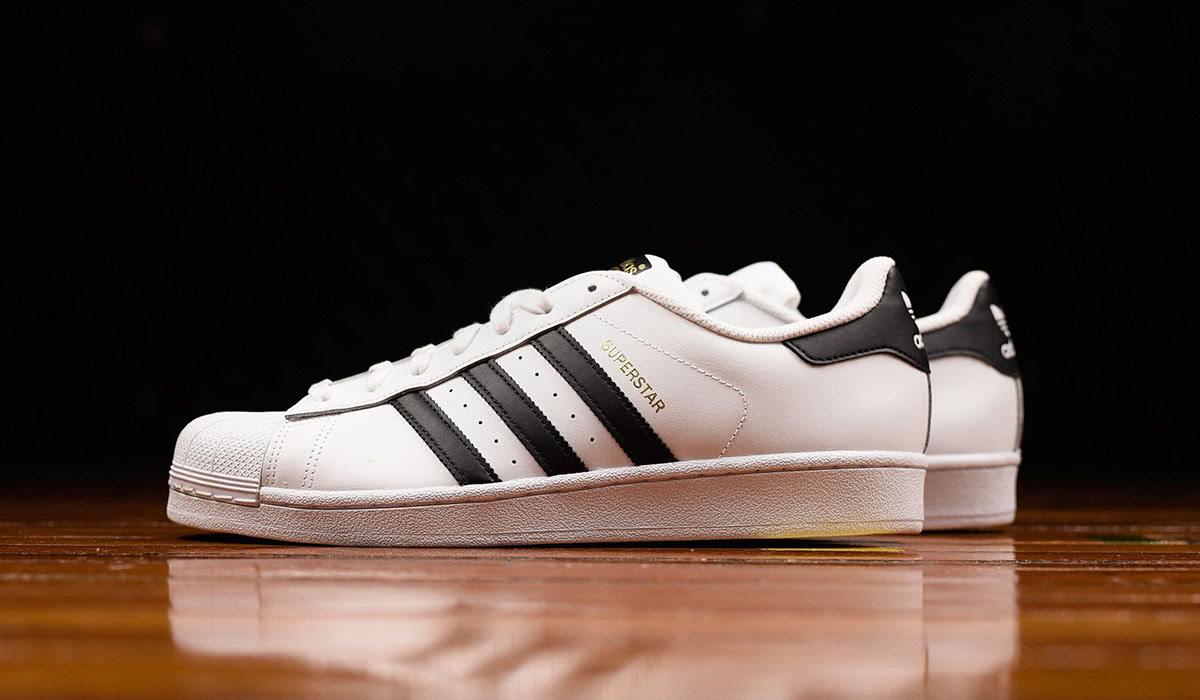 Adidas brought high-end sportswear to the street. With innovative design and premium fabrics, the brand deserves a spot on your casual fashion list.
Casual dress code: Frequently asked questions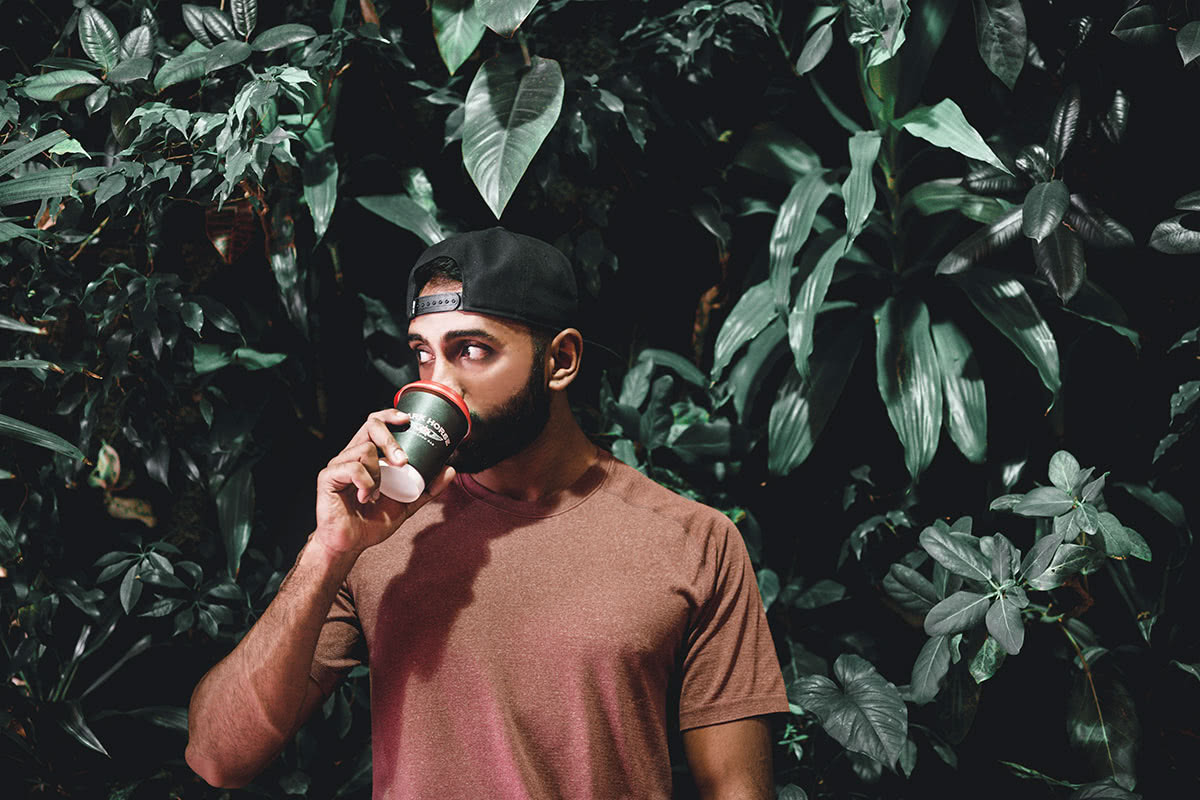 Question: Are jeans OK for casual dress?
Answer: Yes. Denim jeans are the epitome of versatile clothing. You can easily match the right pair of jeans with many pieces in our wardrobe for either a casual or a chic, trendy, and work-ready look. A good pair of jeans should last you a long time, so it's worth investing in quality and a great fit.
Question: Are ripped jeans casual?
Answer: It depends on the occasion and the quality of your ripped jeans. A pair of premium ripped jeans can sometimes be perfectly acceptable. But when in doubt, go for a more classic look.
Question: What's considered casual attire?
Answer: At its most basic, casual clothing means a pair of jeans or chinos with a polo shirt or a T-shirt.
Question: What is comfortable casual attire?
Answer: If you received an invitation calling for a comfortable casual attire, it probably means that anything goes really. If there is a pool, you might also want to bring along your swim shorts.
Question: What should men wear in the office?
Answer: It depends on your office culture, but a fully casual style is probably not advisable, except if you work in tech. A casual dress code for work will usually require a little more attention to your outfit. Check our guides to dressing smart casual, business casual, and business instead.