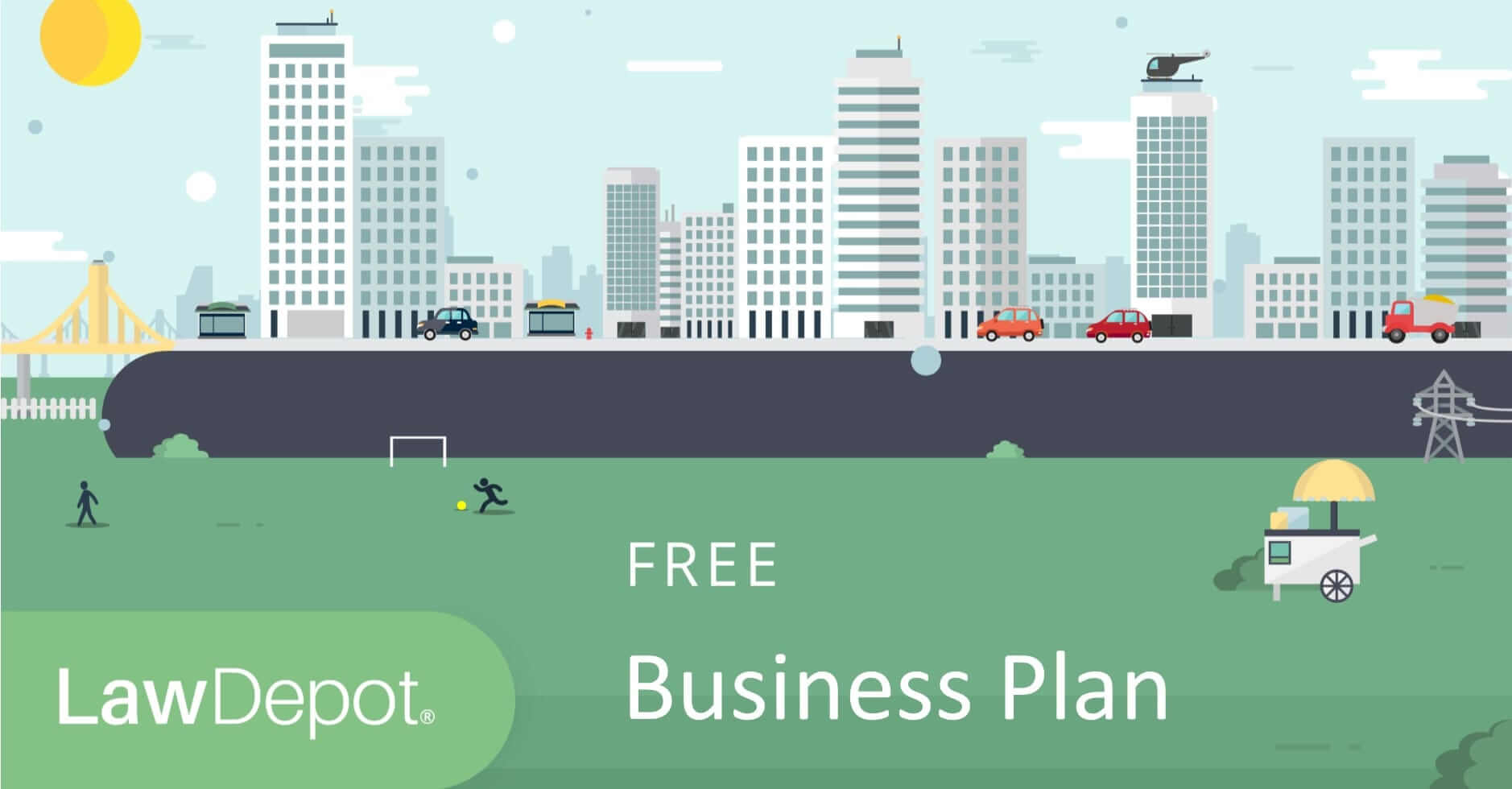 Last updated: February 1, 2022
What is a Business Plan?
A Business Plan is a fundamental document that every entrepreneur should use to outline their business's goals and plans to achieve them. It also contains several other aspects of a business's future agenda and can serve as an internal decision-making tool. A Business Plan is a convenient document for executives to reference, so everyone is on the same strategic page.
In addition to being an internal document, it's also an external document. Using a Business Plan to pitch business proposals to potential investors is a great way to present yourself as credible. In many cases, a Business Plan is considered a prerequisite for banks and investors to provide capital to a new business.
Think of a Business Plan as a self-made guide for managing, operating, and structuring your company.
A Business Plan is also known as a:
Business Proposal
Marketing Plan
Business Strategy
Marketing Strategy
Sales Plan
Who needs a Business Plan?
Anyone with a new or existing business should have a Business Plan to map out their company's goals and strategies. Sole proprietors, general partners, limited liability company (LLC) members, and even corporations will find a Business Plan useful.
When should I use a Business Plan?
A Business Plan is essentially a planning and educational tool. You can use it when you need to build the framework for your new or existing enterprise and set goals for your business. For example, you can use it when launching a company, transitioning from freelancing to owning a small business, or improving your current business.
A Business Plan can also be used to help secure funding from investors. You can use your Business Plan as a way to present your ideas, sales projections, and plans for achieving your objectives.
What does a Business Plan include?
A Business Plan considers nearly every aspect of a company and how each decision might affect those aspects. Take some time to think about these eight essential factors before drafting your Business Plan:
Business Description and Mission Statement
Summarize your business's history, ownership, and mission or vision statement. Outline how your business resolves problems for its customers. If possible, specify the businesses and consumers you expect to serve. Don't be afraid to boast about what gives you a competitive advantage.
Competitors Analysis
Describe your competition and how you plan to compete against their current strategies. Try to imagine what's in their Business Plan.
Executive Summary
Summarize your company with an overview of your company's management structure, a description of your product or service, your goals, and a summary of your finances and marketing strategy.
Financial Plan
Your financial plan may include your company's income (profit and loss) statements. It can also encompass your capital requirements if you pitch your ideas to investors. In that case, you may describe the investment amount you require and how you plan to repay this capital in a repayment plan.
Marketing Strategy
Your marketing strategy is how you plan to get your product or service in front of customers. This section of the business plan is where you can include your ideas for promotions (online or traditional methods), as well as how you physically plan to sell your product or service (brick-and-mortar, e-commerce, etc.).
Operations Overview
An operations overview provides a glimpse into your business's daily operations, including the management and staffing structure, human resources plan, your physical operational facility, and your production methods, such as quotas or manufacturing details.
Product or Service Details
Break down what your product or service is, its unique features, any patents you may have, and any future products you want to develop. Think about how your product or service benefits your target customer.
SWOT
SWOT stands for "Strengths, Weaknesses, Opportunities, Threats." A SWOT analysis evaluates these specific aspects of your business.
How long should a Business Plan be?
There isn't a catch-all answer to this question. The length of your Business Plan depends on how many factors you want to consider and how you intend to use your plan. It can be as straightforward or as comprehensive as you'd like.
The more you put into it, the more your business may get from it because there's a clear strategy for you to follow.
Suppose you intend to use your plan as a business proposal to enlist investor funding. In that case, it is recommended that you have a more detailed plan.
How do I write a Business Plan?
LawDepot's online Business Plan template allows you to customize a document specifically to your business's needs and guides you through the process.
Use complete sentences when you're completing LawDepot's Business Plan questionnaire. Your answers will be inserted directly into your document.
1. State the industry your business operates in
Start your Business Plan by stating in which industry your company is operating.
Your choices include:
Arts, entertainment, and recreation
Construction
Farming and agriculture
Finance and insurance
Food and accommodation
Information technology
Manufacturing
Professional services
Real estate
Retail
Wholesale trade
If your business is in an industry not listed above, select Other and manually tell us the type of industry.
2. Provide company details
Next, state whether this Business Plan is for a new or existing company. Your choice will affect the wording of your document. Be sure to include other basic information like the business' name, address, city, state, and ZIP Code.
Company background
Some entrepreneurs like to include the company's background in their Business Plan. Although it isn't always necessary, it can be valuable information for potential investors during a pitch meeting.
Include how long your company has been operating and how it's grown since the beginning. Also, describe any evolutions to your product or service. If your company is a startup, feel free to say what inspired you to start the company.
Company forecast
A company forecast is one of the most essential parts of your Business Plan because it lays out your goals and how you plan to achieve them.
Describe what you think your company can reasonably accomplish in the short term (12 months) and long term (five years). Include sales forecasts and market share growth.
Next, describe your plans for reaching those accomplishments. Include strategies for securing funding, hiring employees, and producing new products and services.
3. Outline the company's structure
Use your Business Plan to outline details about the company's structure, ownership, management, and assets.
Type of company
There are multiple types of company structures you can choose for your business. The one you ultimately select will come down to the size and goals of your company and how you want it to operate at the top:
Sole proprietorship: A single individual is fully and personally responsible for all the debts and obligations of the company.
Partnership: Two or more people share in the profits and losses of the company.
Corporation: The company itself is a legal entity with the same rights and obligations as a real person. Shareholders have limited liability for any of the company's losses or obligations.
Limited Liability Company (LLC): A business entity that enjoys the attractive features of both a partnership and a corporation. It is similar to a corporation because the individual member's liability exposure is limited to what each member has invested in the business. In addition, an LLC can be structured to be taxed only at one level, similar to a partnership.
Management
State who is in charge and how your company makes decisions in your Business Plan.
In small companies, the owner and manager are often (but not always) the same person. However, large company owners are more likely to delegate day-to-day responsibilities to a hired manager who specializes in a company's products or services.
Company assets
Using complete sentences, describe your company's assets.
Consider whether the company owns or leases any land, buildings, or manufacturing equipment. The company may also own fixtures and fittings, inventory or stock-in-trade, cars, trucks, or other commercial vehicles. Provide an approximate resale value of each asset.
4. Describe your products or services
Describe your products or services and what they do for the customer. For example, if you own a restaurant, explain what makes your menu special. If you're selling a product, detail what makes it better than the competition.
Also, include any trademarks, patents, or licenses you possess in your Business Plan.
If your company already has plans for new or improved products, potential investors will likely want to hear about them too.
5. Detail your marketing strategy
Every company needs a marketing strategy. The more detailed your plan is, the better your chances are of reaching your target audience and hitting your goals.
Customers
Your target market is the group of customers you're trying to sell your products or services to. The marketing strategy should be designed to make your company as appealing and accessible as possible to this group.
Use your Business Plan to describe who you want your customers to be. Consider their age, location, and income. Your customer also doesn't need to be a single person. Perhaps it's other businesses.
If you already have established customers and are creating a new Business Plan, include a description of them as well.
Pricing
The price of your products or services will play a large part in who your customers are and how people will perceive the quality of your business.
If you're selling luxury items, your prices will be higher than if you're selling items to a broader range of people. You also need to consider what kind of profits you want to make and what's possible in your industry.
Advertising
Advertising is how you'll reach your target customers. It's also an opportunity to establish your company's brand. Think about how you plan to advertise (e.g., radio, television, newspaper, storefront, social media) and how your customers will find you. Make sure to keep your budget in mind as well.
Competitors
Having a finger on your competition's pulse goes a long way towards creating an effective marketing strategy for your company. It lets you know what they're doing right and how you can match or exceed them, what they're doing to steal your customers, and the standard you need to rise above to be more successful.
Describe who your competition is and which one is the biggest competitor. If possible, also include their market share and annual revenue.
6. Provide a SWOT analysis
SWOT stands for Strengths, Weaknesses, Opportunities, and Threats.
A SWOT analysis is a planning method entrepreneurs use to identify and quantify the critical issues in a prospective business. The purpose is to aid in predicting viability and to help bring strategic focus. By objectively identifying yourself among your competitors, you can position your company to compete successfully in your market.
Strengths
Common strengths to describe in your Business Plan include:
Unique technology or products
Patents or licenses in your possession
The location of your business
The expertise of owners or management
Pricing
The quality of your products or services
Weaknesses
Common weaknesses to describe in your Business Plan include:
Risks of development or production delays
Products are quickly becoming outdated
Production technology is quickly becoming outdated
Higher costs than your competitors
A lack of marketing expertise
High staff turnover
Poor business location
Weak or damaged reputation
Opportunities
Common opportunities to describe in your Business Plan include:
An increase in your product's demand in the future
Expanding your market share
Expanding your product line
Other marketing channels
Threats
Common threats to describe in your Business Plan include:
New competitors easily entering your market
Larger competitors undercutting your pricing
Undependable labor market
Undependable suppliers
A risk of being legislated out of business
New or increased taxes
Decreased demand in the future
7. Outline operational details
Provide a breakdown of your company's operations. This can include:
Day-to-day operations: What a typical day looks like for your business.
Operational facilities: The facility's location and size, any required renovations, and when it's available for use.
Outside suppliers: Who the suppliers are and their dependability, where they're located, how many years they've been in business, and who your backup suppliers are.
Staffing requirements: How many skilled laborers, general laborers, and management personnel you need to hire.
8. Summarize financial situation
Summarize your company's financial situation by explaining your capital requirement and repayment plans, and include an income statement.
Capital requirements
Capital requirements refer to what you need to spend money on and how much money you need to make it happen. Outline how much your company's owners have invested, the amount you need to borrow, and how you'll spend the money.
Repayment plan
Provide a breakdown of your plan for repaying any money you owe. Include how long it will take to repay, the amount of your periodic payments, and the interest rates.
Income statement
An income statement, also called a profit and loss statement, shows how much money your company has made over a specific period. Break down your gains, losses, and expenses in your Business Plan.
Examples of expenses include rent, utilities, insurance, employee salaries, benefits, etc.
How often should I update my Business Plan?
Your Business Plan should be a working document that you consistently refer to and periodically revise as your situation and goals evolve. Whether this is once a year or every quarter, it's essential to adjust your plan as necessary, so it always reflects your business's current and future direction.
Updating your plan keeps your company and employees focused on the same goals. It may even enliven your business as you hit milestones and work towards achieving new ones.
Related Documents: