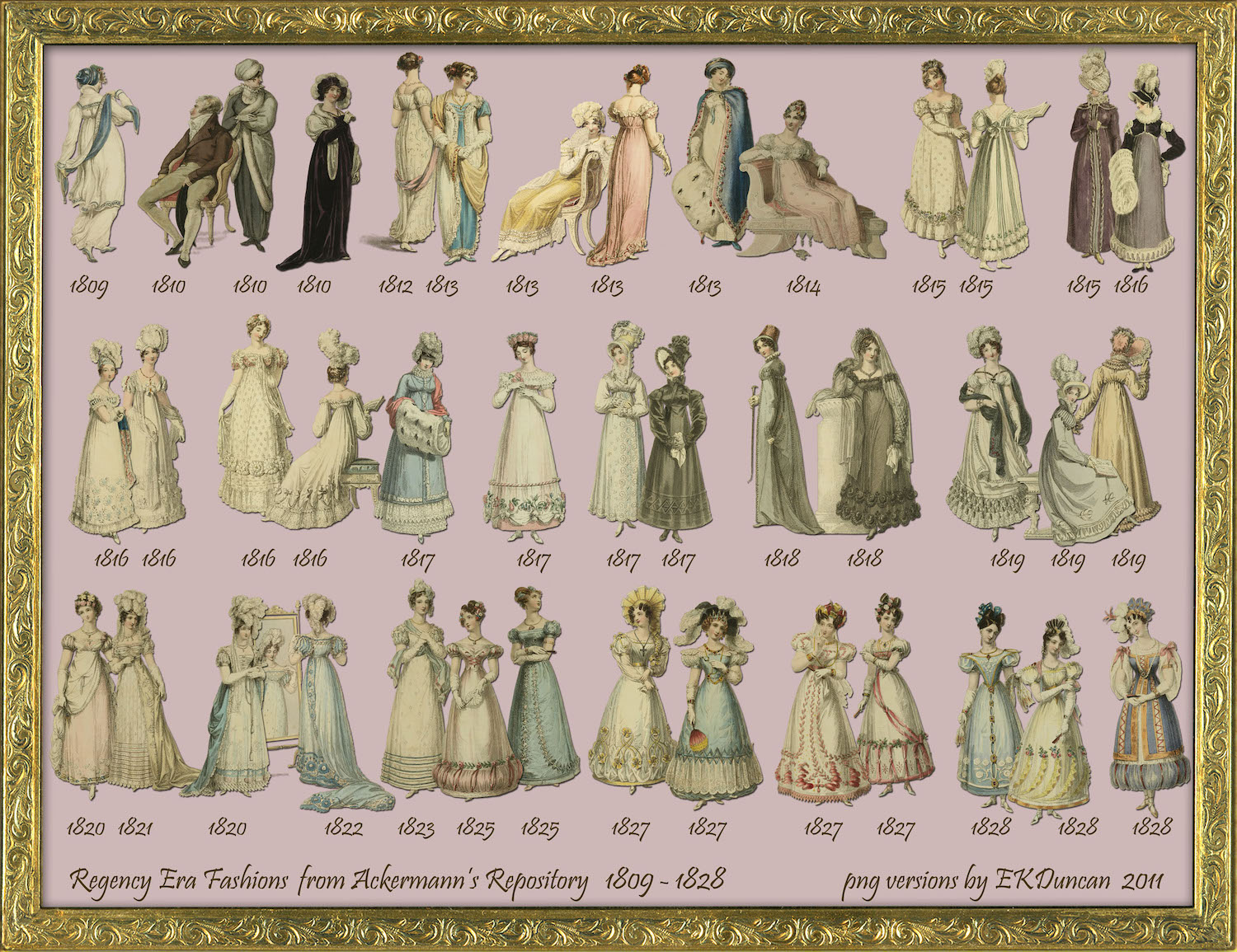 At Fashion-Era.com we analyse two centuries of women's costume history and fashion history silhouettes in detail.  Regency, Romantic, Victorian, Edwardian, Flapper,1940's Utility Rationing, Dior's New Look, 1960's Mini dress, 1970's Disco, 1980's New Romantics, Power Dressing, Haute Couture, Royal Robes, Fashion Semiotics, and Body Adornment, each retro fashion era, and future fashion trends are all defined.
We've also outlined the history of Jewellery, Perfumes, Cosmetics, Corsetry and Underwear manipulation of the body silhouette.  Fashion history is a rich area to explore. The effects of past and present technology, changes in work, leisure, media and homelife that affect lifestyle trends, attitudes, fashion trends and shopping trendsetters are all covered in the various eras.
Newer sections such as hats, hair, cloaks and capes, ancient Egyptian, Greek and Roman fashion history continue to explore and make this a great web fashion history and costume history resource.  Some sections also include consumer tests for example on clip in hair extensions plus tips on how to buy and sell vintage, pattern drafting and Christmas themes.