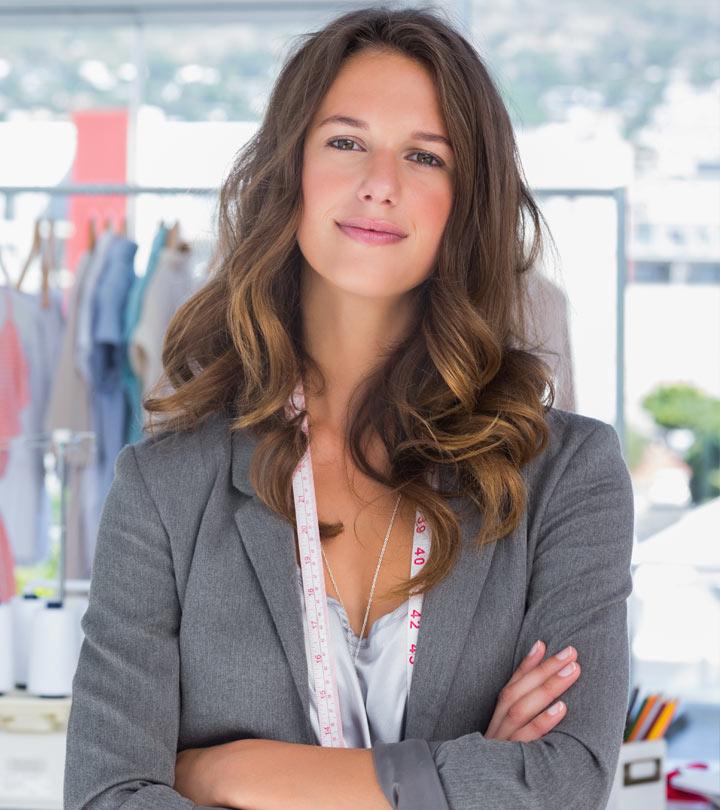 Well, you know what they say – Rome wasn't built in a day. Not possible. So is becoming a fashion designer, or for that matter, anything you choose in life (in a day, that is). And, with careers, you need to be willing to take that extra effort to take your innate passion for the craft to the next level. But, already having an eye for details and the interest to play around with colors, fabrics, texture, etc. make it twice as fun and the process a lot easier.
Fashion designing is an art form, so creative inkling is one thing, but the minute you talk about becoming a fashion designer, there's a whole bunch of elements that come into the picture. Like understanding fashion merchandising, deciding a niche, analyzing markets, choosing a target group, etc. So, the next time you are inspired by a Project Runway contestant, understand that there is a whole lot to fashion design(ing) than that meets the eye.
What Is Fashion Designing?
Let's just look at the big question and understand what fashion designing really is. Simply put, fashion designing is everything you can think of when you talk about clothes and accessories. It deals with applying the art form into creating designs that aesthetically take influence from social, geographical, economic, and cultural conditions. And, fashion design and related courses give you direction, structure, and understanding of all the essential elements involved before you get there. Some courses deal more with certain attributes than the rest, depending on the niche, and eventually, the specialization. So, somewhere down the line, you also have to start thinking about which part of the spectrum you want to stick to.
Learn How To Become A Fashion Designer
If you want to become a fashion designer, there are two ways you can do this – one is by taking up the conventional and more practical route of doing a course in fashion designing. Or, doing it the not-so-conventional-way without a certificate/diploma or degree and letting your passion take the lead. Some might argue that you do not need a degree to become a fashion designer, but you need to understand that it's not an easy feat to pull off. However, considering the passion for the subject, it will be worth it. There is no right or wrong way of doing it, neither a fixed formula for success.
While formal education in fashion designing takes a structured approach, the direct or informal approach will entirely depend on you and the effort, time, energy, etc. that you decide to put into achieving your dream.
[ Read: 101 Best Fashion Quotes]
Here's what you should be prepared to deal with:
1. Sewing Skills
The basis of making a garment is sewing. So, as an aspiring fashion designer, you should hone your sewing skills. Understanding techniques make your sketching easy. You will also deal with the nature of different fabrics and work with each of them. The designs inadvertently depend on several such factors. If you carefully observe the work of some designers, there is a signature stitch, style or technique they base their work on. That comes with experience, experiments, research, and grip on the subject. As a beginner, spend a lot of time in improving this skill, and it will go a long way as you work your way up.
2. Designing
Successfully designing garments and creating your collection means bringing a lot of important elements together.
Sketching is, of course, the first big thing in this process, and the skeleton for building the outfit. Draw a rough sketch first, which is a great way to start off. Also, because penning down is different from visualizing it! It's the only way you can improvise, so be prepared to sketch, and do lots of it.
Choosing the fabric and what you want to make of it is the next big thing. You can be, however, creative and futuristic with patterns and prints, but without the right colors and even the shades, it can all fall flat. Every color comes in a million shades, and hitting that nail on the head with the exact tone is an art in itself. An eye for detail is what you need. That's why when you observe any significant collection, you see that the designer takes a theme and extensively plays with each color and pattern. It's quite a balancing act.
Technical details, which most of us laymen do not see through. It is no less than science because you take your rough sketch to the next level and make this the blueprint of each garment. How else do you think so many body types fall into a size category? Big companies have an entourage working on a multitude of aspects for each collection while deciding on the sizes, customizing each pattern and making every part of this puzzle fall into place.
3. Deciding A Niche
As a beginner, all fashion enthusiasts want to make haute couture and think that making expensive clothes will get them a breakthrough. However, it is not true and is just the opposite. Plus, there's a lot more than haute couture, the markets have opened up multifold, and if you are really good, you can open up a whole new dimension. Based on where your interest lies, slowly start thinking of a niche as you progress with your fashion designing course/ internship/ career. Here are your choices:
Haute Couture– Made-to-measure or haute couture started back in the day when every garment or dress was made for a particular client. Great attention to detail is given to the fabrics, colors, technique, and fit over price. Only elite members of the society had access to designers who made haute couture dresses. However, times have changed, and the talent pool has increased. Haute couture is more accessible now – from runways to flagship stores and red carpets – they are everywhere. Even though it is a dream of every fashion designer to get there sometime, it is not a great first step. However, with perseverance, you will get there anyway.
Mass Production – It is just the opposite of haute couture. These outfits are available in bulk, and for everyone, plus these are economical too. Big brands with their team of designers choose a particular model, type or pattern that is catching up that season and machine-make the outfits. A business model that is considered most profitable because there are a higher number of opportunities that cover the relatively low cost of production.
Ready-To-Wear (Pret-a-Porter) –  The next big thing in the fashion industry is ready-to-wear, which is an in-between variant of the two. So, the designers who showcase their work at exhibits, runways, and red carpets also make similar high-quality garments, but in lesser quantity. These outfits are exclusive, yet ready-to-wear.
4. Customer Need Analysis By Identifying Gap In The Industry
You can't keep your leg in more than one boat, so choose an industry first and then do tons of research on it. The industry could be anywhere from men's wear, women's wear, kids' wear, sports, bridal, athleisure or a combination of two or more. Fashion designing courses also teach you research techniques that help you analyze the chosen industry. You need to dig deeper to understand the needs of your niche and see if there is an opening for you to enter. If there is a gap, identify opportunities of how and where you can launch your collection. This pre-production needs a lot of brainstorming and if done correctly, is half the battle won.
5. Fashion Merchandising
Another interesting and important aspect of becoming a successful fashion designer is understanding the pricing techniques based on the production cost and overheads involved. Fashion merchandising is a subject in itself that teaches you consumer behavior, pricing, and economics of running a profitable fashion business. Passion is one thing, but running a business is a whole new ball game and not everyone's cup of tea.
6. Market Analysis And Strategy
Whether you choose to take up fashion designing after your course or take the off-beat route, you need to understand those other necessary peripherals that need honing apart from the craft itself. While designing dresses is one bit, understanding market conditions and having a strategy to launch these are equally important. Knowing the pulse of your market and customers is what takes your business to the next level.
7. Understanding The Target Audience
Understand the demographics and the target audience. In fact, this is something you need to know even before you create your collection. Place yourself in the shoes of your target audience – think about what you would expect from a brand. That's a great starting point and makes the process less tedious. Working in tandem with underlying factors is what sets you apart. Some of it you learn in theory while the rest you learn from experience.
Fashion Education
Fashion education is an exhaustive list, and it depends on where and how you plan to take it up. You could do a full-blown three or four-year graduate degree in fashion designing and then do a specialization in your Masters. Some colleges offer specializations right from graduation, while others don't. Colleges in India and abroad now offer fashion designing specializations in MBA too. You get to choose your niche here – anything from fashion merchandising, retail management, apparel management, lifestyle, and accessory designing, etc. There are also options like diploma and certifications you could do in fashion. It depends on where your interest lies and how you plan to take it ahead. Whatever it may be, fashion education propels you in the right direction.
Now that you know how to become a fashion designer, what are you waiting for? It's time to go ahead and chase your dreams.
As long as there is passion in your chosen domain, there's no stopping you. There's no right or wrong way of doing things as long as you work towards it. Hope this article was a cue to move forward. Good luck with everything!
Frequently Asked Questions
What are the different types of fashion designers?
Fashion designers can focus on any of these major categories – apparel, shoes, and accessories. However, there are many subcategories in each of these.
Who are some of the top fashion designers in India?
Some big names in the fashion industry are Sabyasachi Mukherjee, Manish Malhotra, Anita Dongre, and many more. Here's a list of top 30 designersand their stories.
Recommended Articles
Was this article helpful?
Related
The following two tabs change content below.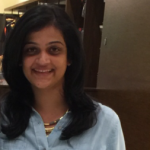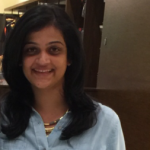 After working in Marketing and Business Development for a few years, Pratima Ati jumped ship to pursue two things she loved – fashion and writing. She's now a full-time Fashion & Lifestyle writer and has never looked back ever since. She sleeps early, reads often, and when she can't, she finally gives a closure to all the characters living in her drafts. Sometimes, they pass off as poetry too! That, and her training in Indian classical music and playing (learning) the veena keep her sane, civil, and bearable.
LATEST ARTICLES