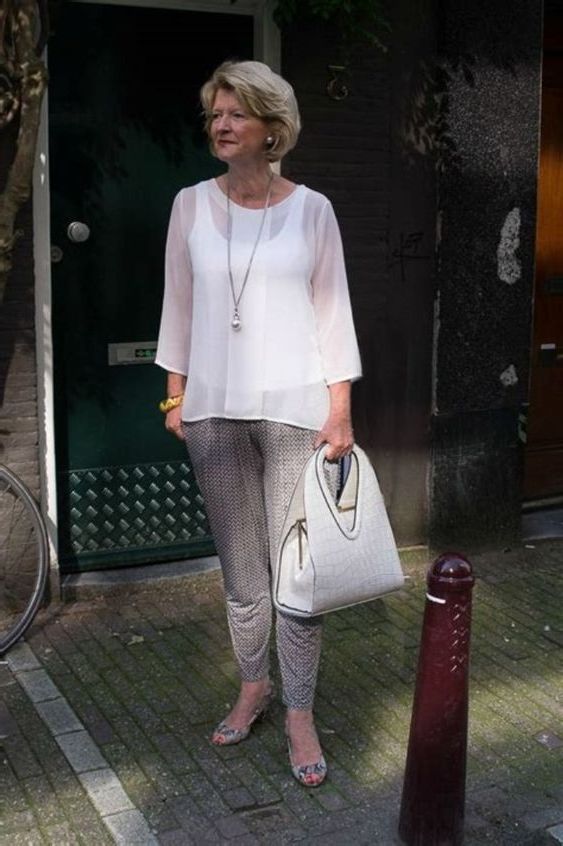 Let's talk about fashion for women over 60. The big myth about older women is that they are no longer interested in looking stylish. In our culture, it is believed that women over 60 are invisible, untidy, and are not interested in looking sensual and beautiful.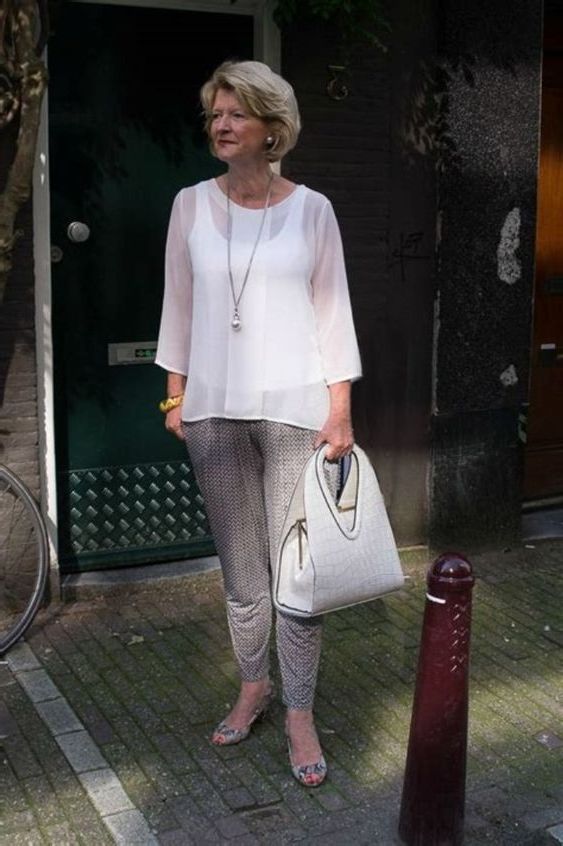 In other words, they are no longer part of the world of fashion, art, and creative vitality. In real life, they do follow fashion and want to look stylish. That's why this blog post is dedicated to women over 60 outfit ideas.
Women who are over 60 seem to retain their looks and their sexiness. Today, older women can be seen in a variety of fashions, although there are some fashion rules that we need to follow. Let's look at women over 60 as a new era, where women can express themselves freely without restrictions. We will focus on two main themes: how to wear clothes that suit older women and how to style your outfit by using basic pieces so you can make it your own.
How to Wear Clothes that Suit Older Women
One thing that young women can learn from older women is how to wear clothes in the most flattering way. What to do if you have a chubby waist, larger hips or short legs? We all have curves when we get older, so the trick is to avoid garments that create an exaggerated silhouette. Try adding color and prints. Wearing vertical stripes around your waist will elongate it and wearing horizontal stripes will make your body look wider. Here are some of the tips you can use when shopping for clothes:
1. Avoid fitted clothing. Even though it is fashionable right now, it will never be flattering on older women.
2. Always choose loose-fitting tops and tops with wide sleeves to hide your belly if you have one, or add a belt to give yourself some shape.
3. Look for clothes that are loose in the sleeves and hanging loosely from the shoulders. Those are comfortable for us, so they will look good on older women too, so wear something that makes you feel comfortable and feel confident in your style.
4. Wear a belt to hide your stomach, or wear a shawl or cardigan to cover it if you have one. When you find the perfect outfit, do not hesitate to accessorize with a bag, hat or even jewelry!
How to Style Your Outfit by Using Basic Pieces
We can take advantage of pieces that we already own and simply re-style them as if we were buying new clothes. We will use this approach to make our simple outfits look very stylish and full of character. Here are some basic pieces that you can rely on:
Belt: Choose a wide belt in your favorite color and wear it on the outside of your dress or pants (if it has zippers). You can choose a long or short belt and match it to your shoes or boots.
Shoes: Wide or low heels with thick soles work best if you want to elongate your legs and hide a curvy body shape. While wearing flats, try ankle-strap sandals to complement the outfit.
Necklace: Make sure you are wearing an expensive one. The jewellery should be rich, elegant and easy to style. You can also use statement bracelets, rings or pendants to give yourself some more style points without using any other accessories.
Accessories: You can accessorize your outfit with a bag, a scarf, etc. Pick out some accessories that match the color of the pants or dress that you are wearing so that it will look like a single item. For example, if you choose coral pants and bright blue jewelry, your ensemble will be complete!
Street Style Ideas To Try For Women Over 60
With age, the figure changes for each woman in different ways, someone remains slim, and someone changes more noticeable: fullness, especially in the waist, legs, hips.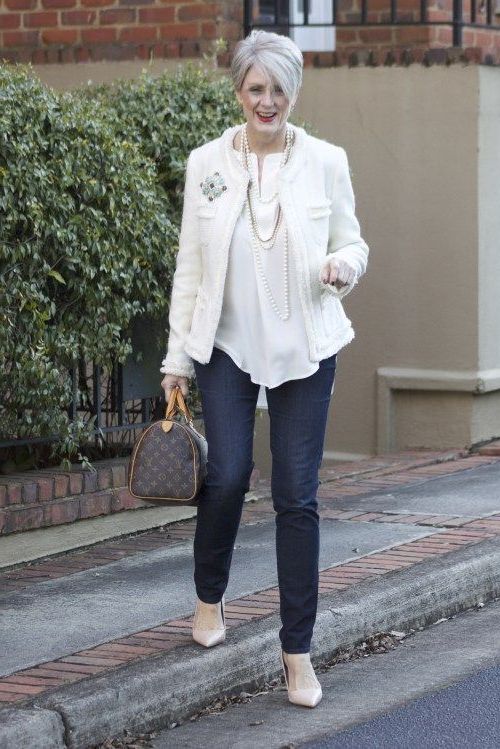 How to deal with this? You just need to use the principles of visual outfit correction, choosing clearer silhouettes of a certain shape. And also choose the right color shades. And, frankly, this approach should be in the composition of the basic wardrobe of a woman at any age.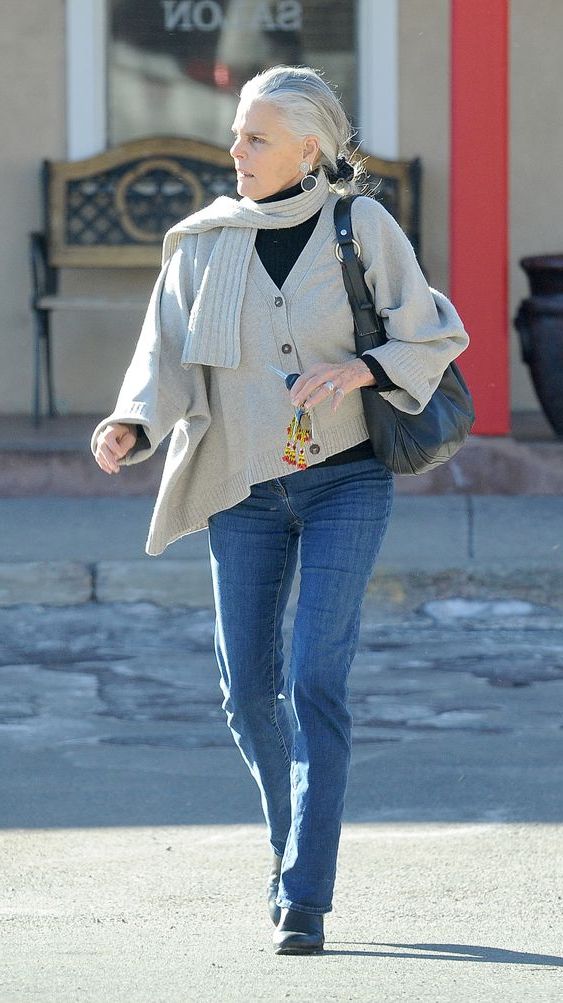 If you are a woman over 60, then I would recommend choosing classic outfits. Now is the time to go for simple elegance and freedom of choice, choose classic styles that really suit you. Don't think that you should dive into the latest trends. After all, most "trends" are designed for young people. You will look more elegant if you focus on practical clothing, don't buy things that you see in your favorite fashion magazine. It's better to try on brighter colors and skip cropped clothes. This is one of the main keys to mastering fashion for women after 60 years.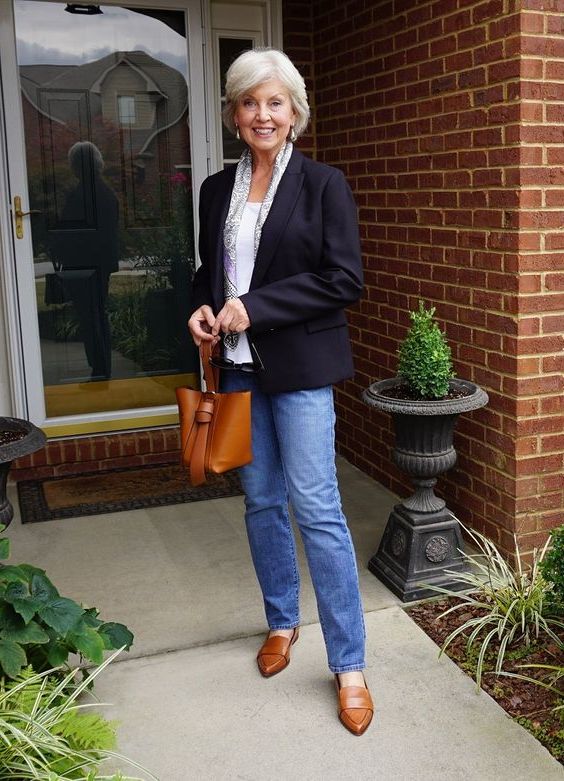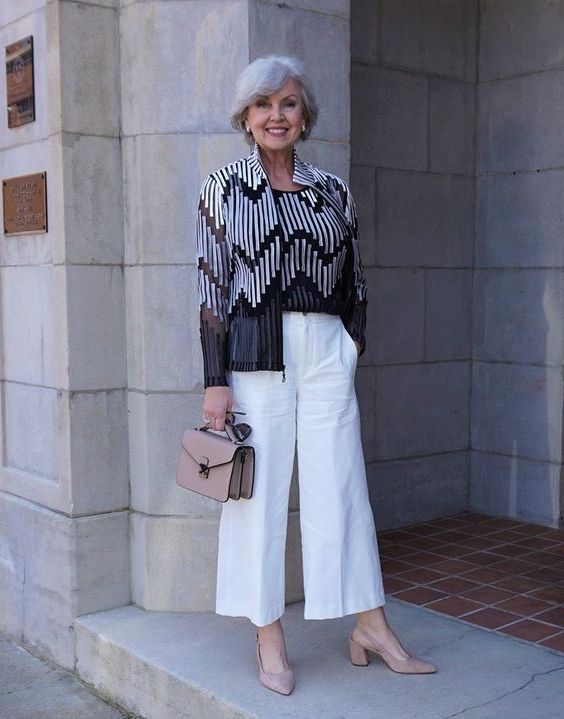 Another simple, yet classy OOTD, where we see a white blazer styled with a matching color top paired with jungle print pants completed with wedge espadrille sandals. If you want to see some fresh ways how to wear tropical print this year, check out my post, I promise, you gonna be surprised to see so many fresh looks.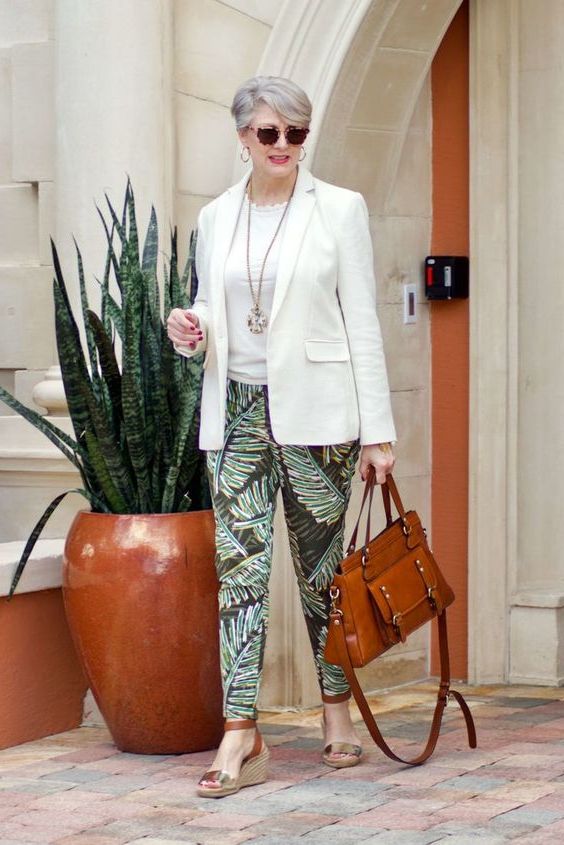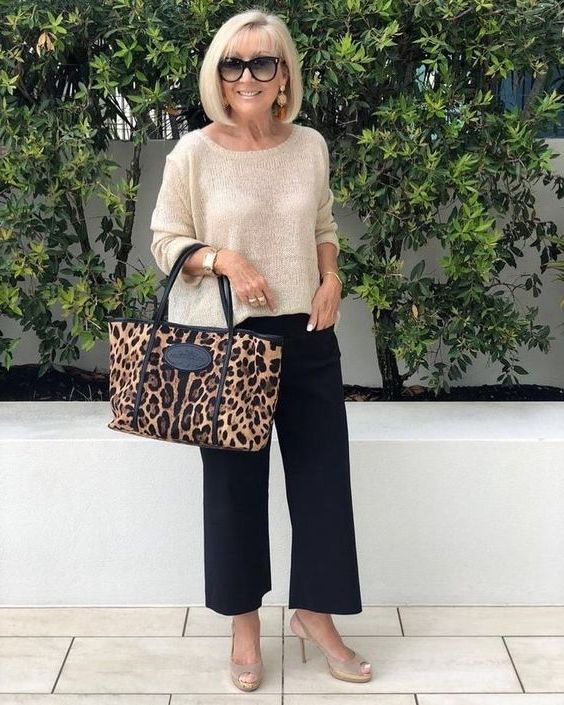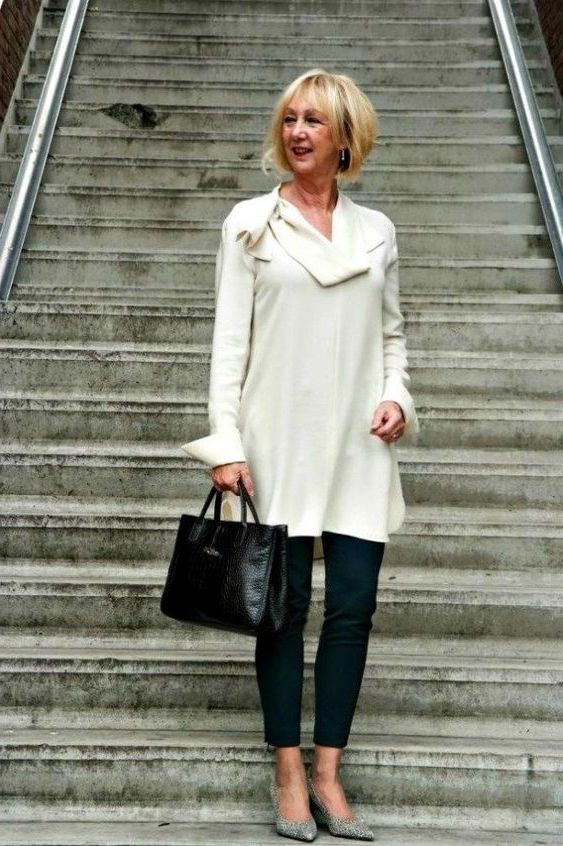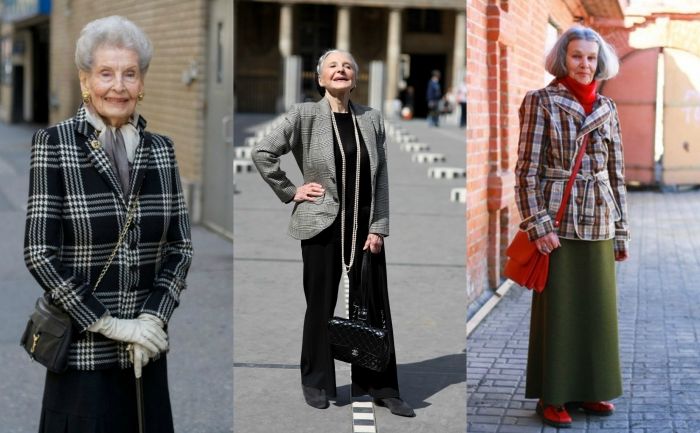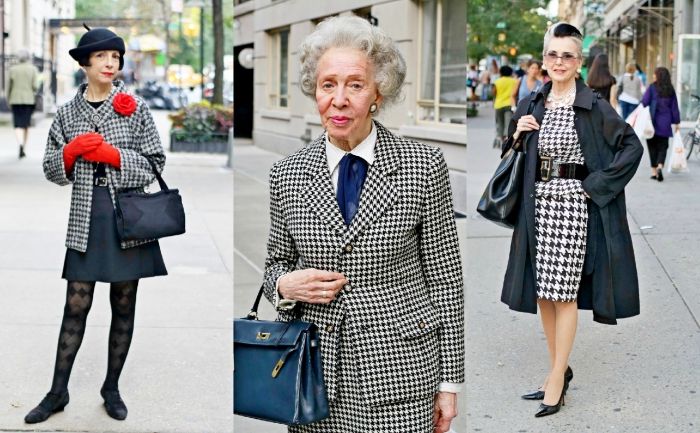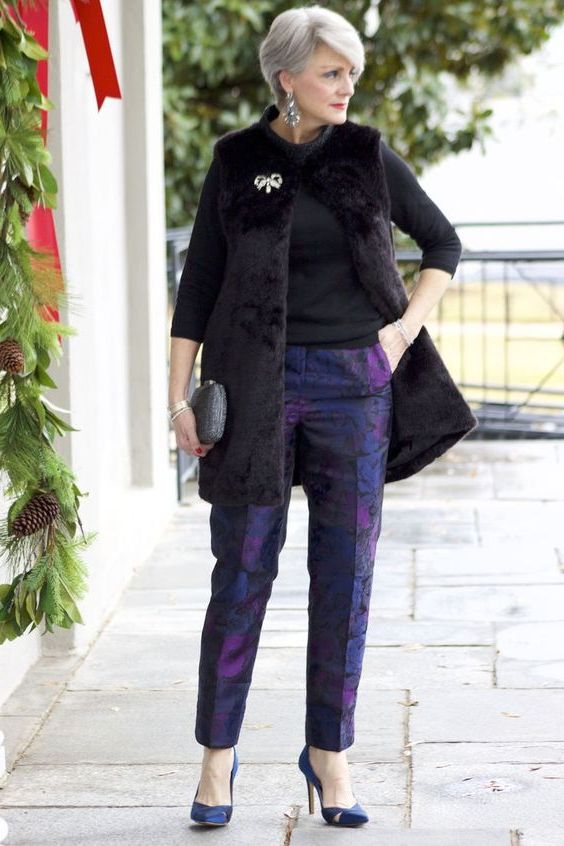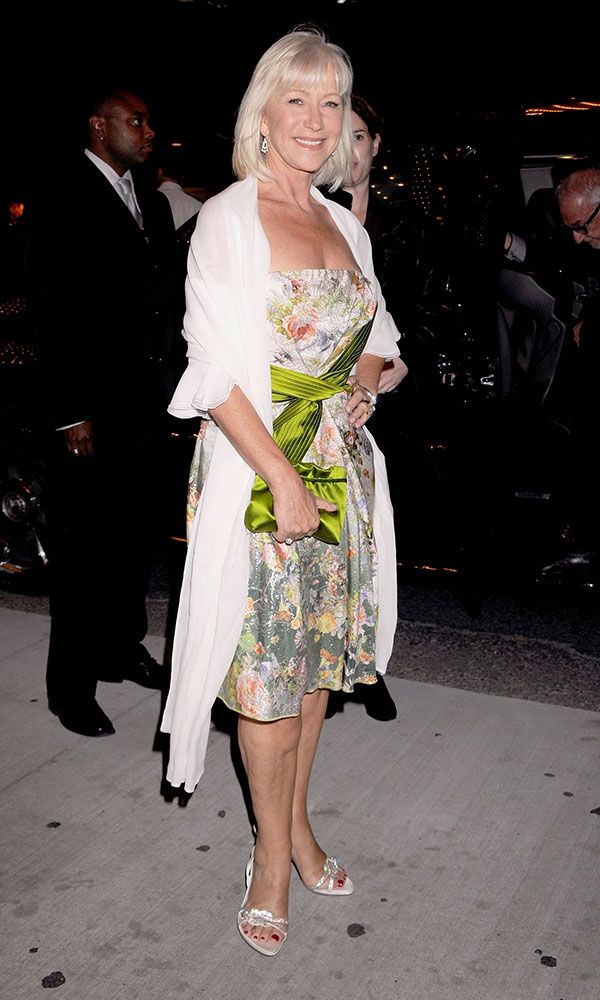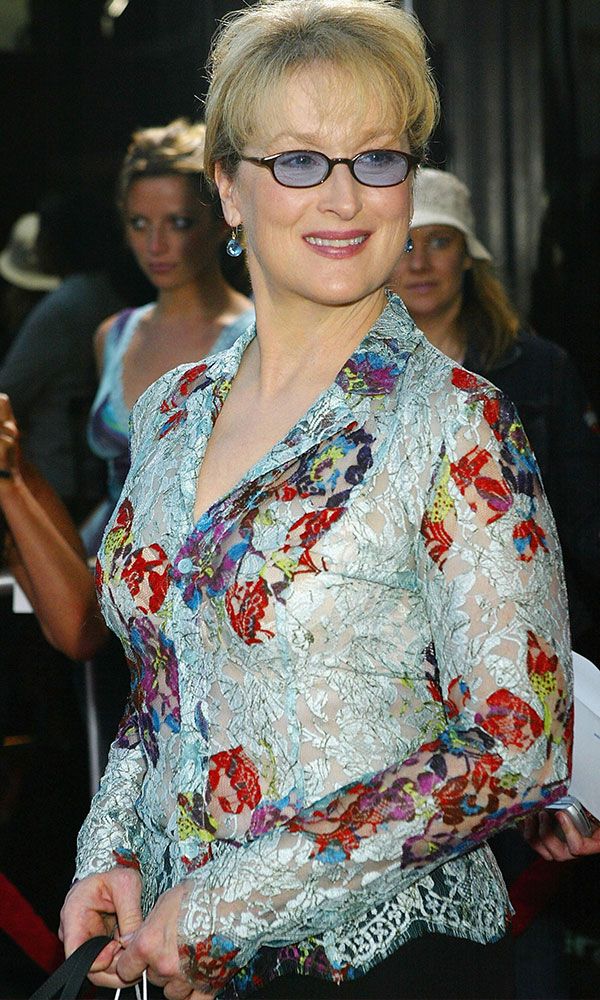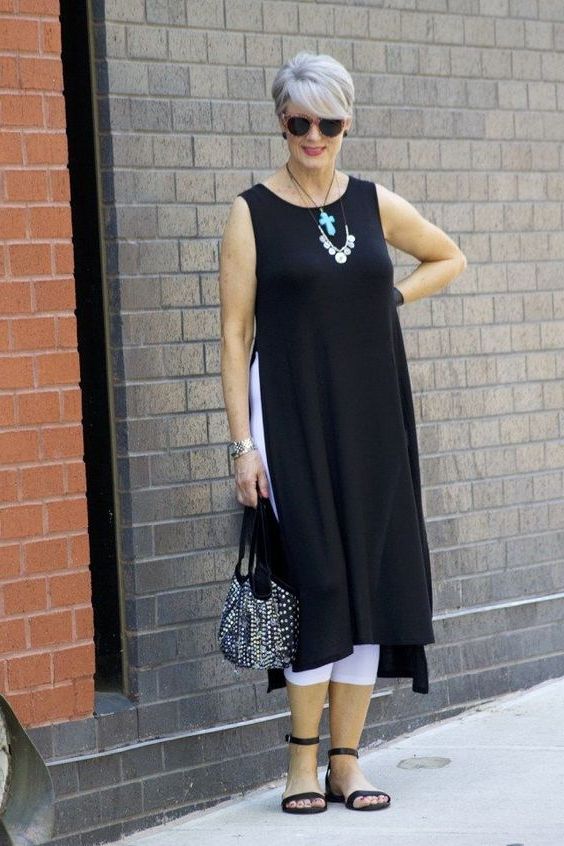 Women over 60 are reinventing the world in many ways. We are often embarking on new careers (either in retirement or semi-retirement), we are caring for family members, we are creating new concepts of what it means to be "older adults."
Part of this reinvention relates to fashion. After all, fashion is a process of constant reinvention – finding ideas that work, recombining them in new ways, updating a classic style with modern touches.
Perhaps soon the fashion industry will start to cater more to women over 60 – after all, fashion is not just for 22-year-old models on fashion show runways. And women over 60 tend to have more disposable income than young people. Does this sound like a business opportunity to anyone?
Source: SixtyAndMe
Author: Nicola Bennett
Hello! My name is Nicola and I am passionate about fashion, style, and beauty. I am here to write about styling tips, trends, and ways how to dress for various circumstances. Hope you gonna love my posts. View all posts by Nicola Bennett