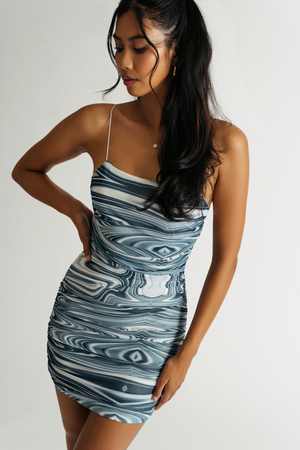 Need a dress to wear for a party or a casual dress for a day out? Add some Tobi dresses to your wardrobe! Put on these versatile pieces anytime, anywhere, whether you're running errands or attending a formal event. We have plenty of head-turning dresses that will definitely make you stand out in a crowd no matter what the occasion is. Our expansive dress collection has all the latest styles and colors. So if you're looking for a stylish formal dress, a head-turning bodycon dress, or a cute winter dress, we've got you covered. Not only do we make cute and sexy women's dresses, but we also make sure that they're effortlessly cool and comfortable. Tobi's young designers also create these stunning pieces for your figure and lifestyle, as well as where you're going. With all of these aspects, you'll be able to find the perfect ensemble for that next big event or day out from our line of high-quality dresses.
Get the Best Dresses for Women Online 
If you can't find any piece of clothing in your closet to wear for a formal or casual occasion, a Tobi dress might be the perfect outfit for you. Our dresses for women are available in various styles and designs, so you can show off a different look whenever you need to. Have fun with color by rocking casual dresses in lively shades or go bold with patterns and lace cut-outs. We also merge both style and function in these high-quality pieces, thus leaving you free to do anything while looking chic and fashionable.  
Find Formal & Casual Dresses for Any Occasion 
Tobi carries formal dresses that you can wear to any event. Stand out among your peers at that homecoming dance or prom night with a head-turning dress. We have a wide variety of pieces suited for these types of occasions, from black dresses to velvet-colored ensembles. We also have wedding dresses that will keep your bridesmaids looking stylish on your big day. You can even get bridesmaid dresses in matching colors for a more harmonious look. If you're looking for a graduation dress, our collection has stylish midi dresses, and flattering wrap dresses suitable for the occasion. 
We also have casual ensembles that you can wear to less formal events or everyday errands. Get shift dresses for that "less is more" vibe or go for long and maxi dresses to achieve that casual summer style. We also have sundresses and long-sleeve pieces for both warm and chilly weather. Lastly, you can get glammed up for parties or club nights with party dresses in various designs. 
Purchase Fashionable Dresses for Women Today 
From weddings to fun nights out on the town, Tobi will point you to that perfect dress for any formal or casual occasion. Our women's dresses will help you look stylish and feel comfy no matter where you're headed. And with different styles and designs to choose from, you'll be able to find the piece that suits you best. Our clothe and accessories at Tobi are also high-quality, so you won't have to worry about unexpected mishaps while wearing them. Browse through our expansive online dress catalog today and start looking for a chic piece without breaking the bank.